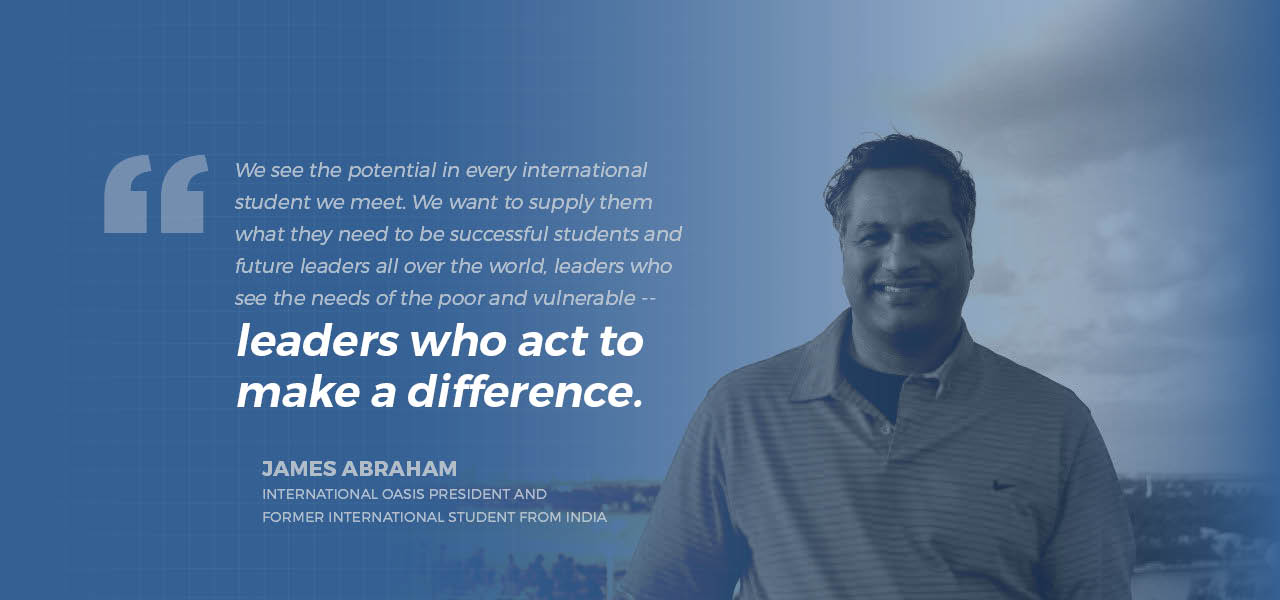 Our Vision
---
Inspire Oakland University international students to positively impact people around them.
In the spring of 2014, a group of passionate volunteers approached the International Students and Scholars Office (ISSO) at Oakland University looking to help incoming international students. This core group became CAIR families with the ISSO office and organized a trip to take a handful of newly arrived students to the Arts, Beats, & Eats festival in Royal Oak. As the volunteers got to know the students more deeply, they were confronted with the difficulties of adapting to living in a different country, away from a family support system. Together they began to organize furniture drives and delivery, social events, and recruit others to help become ambassadors to OU international students.
In late 2015, the core group of volunteers established the foundations of International Oasis, a non-profit organization dedicated to making every Oakland University international student feel welcome while inspiring them to become leaders wherever they eventually work and live. In 2016, the board was formally established, and we welcomed our first full time staff member. The hope is that by serving these students we will make the world a better place, one international student at a time!